Main Office:
713 Sandpiper Pt, Fort Collins, CO 80525-3111
970-223-5913
DIRECTIONS FROM TIMBERLINE AND HORSETOOTH ROADS
1. Travel 1.3 miles West on Horsetooth Road through the two traffic lights for Lemay Ave.
Turn left on North Star Course which is just 0.1 mile before the Stover traffic light.

2. Head south on North Star Course for 0.1 mile, up a small grade, and turn
right on Sandpiper Point.

3. Head southwest on Sandpiper Point until the Cul-de-Sac forces a U-Turn.
713 is on the left [south] side of the Cul-de-Sac.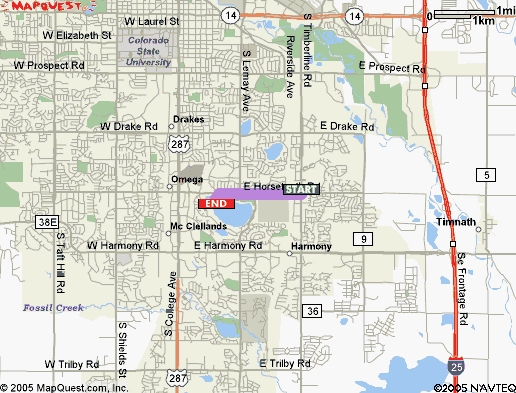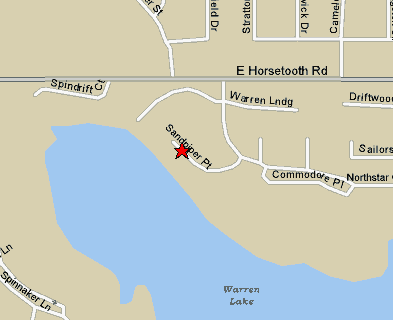 ---